Home
›
Archives for August 2010
When one mentions the German designer
Kilian

Kerner
, there is so much to say!
Before entering the fashion business, Kilian studied drama in Cologne, which graphically graces each of his productions.
Yet when it comes down to styling, Kilian designs in such a way that the wearer is anything but acting!
Drawing inspiration from the emotional realm, Kilian's signature consists of sleek androgyny as he allows contrasting opposites to define his look.
Attracted to the past, especially the era of
Dandyism
, Kilian has refused to allow time to dictate his menswear collections.
He established his eponymous label in 2004, having gained the reputation for mixing music and fashion.
His first fashion-music mix took place in 2005 with Berlin band "Bad
Habbits
," followed by a performance with "Splinter X."
Popularity led Kilian to establish a project entitled "Fashion and Music," whereby a song is written for a specific collection.
For
spring
/summer 2011, longstanding friend and singer Ben Ivory wrote
Flieg
zum
Mond
und
bleib
hier
('Fly to the Moon'), which was recently performed at the Mercedes Benz Fashion Week in Berlin.
Check out the entire collection
here
or watch the video.
Photos Copyright Dan & Corina

Lecca

at
Berlin Fashion Week
.
Designer Nette Sanström and Daniel Adams-Ray founded
Lagom
as a joint venture to create stage clothes for Daniel's band. Since then, Jakob Hedberg has joined the creative team.
The 2011 spring/summer collection is entitled "Dawn," which takes us to hues of Nairobi daybreak!
Fabrics are sourced from Kenya and Tanzania and span a range of colors from bright Masai red and Green Lagoon to Savannah Yellow.
Motifs draw inspiration from the safari, such as leopards, giraffes, and hummingbirds, which are not limited to reserves and parks but also found in safaris.
Just as Kenya weds traditional and modern cultures, Lagom marries fashion and music in a sunrise of contemporary styles and wildlife textures.
Click here to see the entire collection.

Photo Property of Berns Salonger and Copyright Kristian Löveborg, Courtesy Mercedes Benz Fashion Week.
The Local Firm
is a Swedish brand that is inspired by the vintage art and architecture of the former Eastern Bloc, particularly the German
Bauhaus Movement
.
Based in Stockholm, the Local Firm was launched in 2007 by Richard Hutchinson and Axel Nyhage as "a contrast of status" in garments and materials, which, combined, are then reinvented.
Like many Swedish designs, the Local Firm strives for wearability and functionality.
In additional to denim wear, the Local Firm produces fine eyewear.
View the collection
here
.
Photos Courtesy
Stockholm Fashion Week
, Copyright Kristian Loveborg.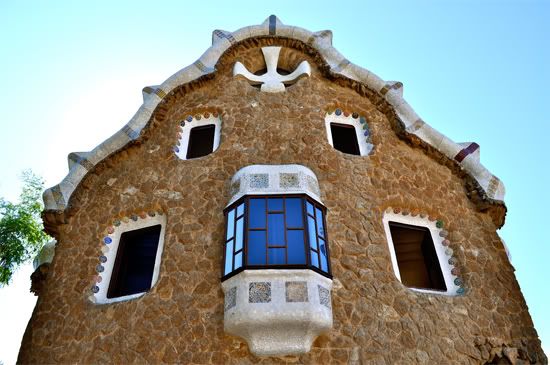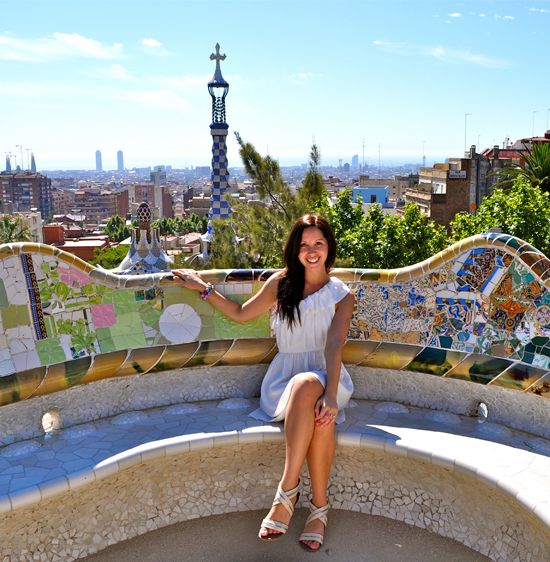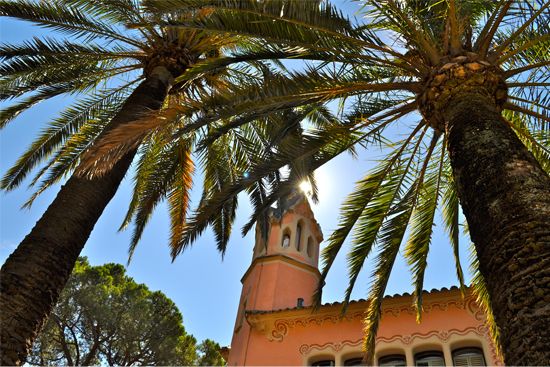 Here are a few happy snaps from my visit to Park Guell in Barcelona. Designed by Antoni Gaudí, this park was an absolute highlight of my visit to Spain, and a must see.
I'm now in Portugal and will be back soon with some of my latest Spanish/Portugese fashion purchases.
X